Recently, Attorney Stephen Cain obtained an $8.5 million recovery against the federal government in the U.S. District Court for the Southern District of West Virginia. He was representing a young family whose son suffered a grievous injury during delivery. The baby's fetal monitoring strip was flashing red warning signs that went ignored. For two hours, the baby remained in life-threatening distress while the nurse, midwife and doctor failed to intervene and deliver the baby.
"Frankly, this case was one of the most shocking in my career," Stephen said to the Daily Business Review.
While this case was harrowing for the near-fatal danger our client's son was put through, it is also notable for holding the federal government accountable for its role in the baby's catastrophic injuries. Our firm sued the hospital, Raleigh General, for the negligence of the delivery nurse and the US Government under the Federal Tort Claims Act for the negligent medical care provided by the nurse midwife and the doctor who worked for a federally funded clinic. After two years of effort, including dozens of depositions that resulted in some of the most shocking and heartbreaking testimony we have ever obtained in a case, justice prevailed. In addition to a private settlement from the hospital the day before the trial was to start, our firm also secured an $8.5 million settlement from the federal government—one of the largest federal tort claim awards in West Virginia history.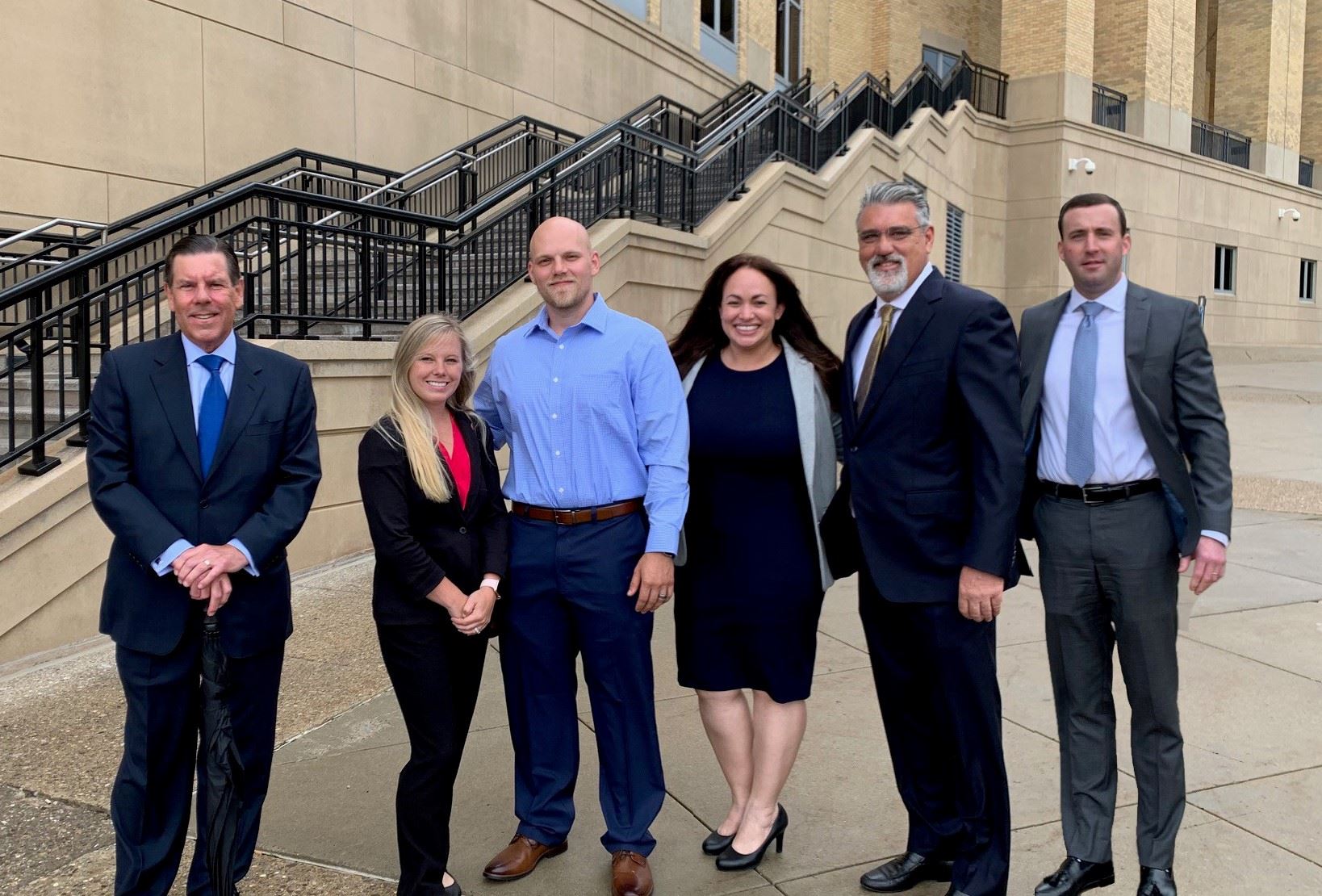 Fighting Against an Unjust State Law
Stephen has earned a reputation for representing families whose babies have suffered catastrophic brain damage. Unfortunately, his legal skills are largely unavailable to people in Florida. Since a state law established the Birth-Related Neurological Injury Compensation Association (NICA), families have been barred from suing hospitals or medical professionals for catastrophic brain damage inflicted on babies during delivery except under very limited circumstances.
This past legislative session, Stephen spent countless hours in Tallahasse with NICA parents lobbying and testifying before the the legislature to make real and positive changes to the NICA system. Those efforts resulted in an increase to $250,000 in the upfront payment to these families along with increases to the death benefits and yearly allocation for the families to obtain mental health counseling.
Even with these changes, the NICA system doesn't come close to providing these severely brain damaged children and their families with the resources they need. These payments also don't hold doctors and hospitals accountable for preventable mistakes or outright negligence, which puts other families at risk. That's why Stephen is pressuring the Florida Legislature to continue to overhaul the NICA law so families can get what they need (and negligent hospitals can be held accountable).
Despite not having a science background, this is a cause for which Stephen is well-suited—as other attorneys have pointed out. Michael Haggard, managing partner of Haggard Law Firm in Coral Gables, says Stephen has a gift for explaining scientific concepts to the jury in an approachable, understandable way. "Sometimes you'll get lawyers who are fantastic on medicine…but then they can't switch back to explain that to a jury," Michael said. "Stephen does a great job with that, in kind of a folksy way, because he is a country boy from Panama City."
Featured in The Daily Business Review
This case, Stephen's campaign to overhaul NICA, and his crusade on behalf of the victims of medical negligence were all discussed in a recent feature from The Daily Business Review. The article also discusses how Stephen's dramatic skill in the courtroom helped his clients secure a better future for their son and how his career is marked by a sense of responsibility to others. We highly recommend giving it a read.
Our own Gary Fox was quoted in the article, observing that "[Stephen] would do anything for his clients."
We believe there's no better way of putting it.