Miami Slip & Fall Lawyers
Premises Liability Lawyers Serving All of Florida
Property owners, whether of private or public property, must ensure that visitors are safe on their premises. For slip and fall cases, this means ensuring that there are no dangerous conditions on the premises that could lead to severe injuries. Our slip and fall attorneys in Miami, FL have experience holding property owners accountable for the injuries they cause.
Since 1984, Stewart Tilghman Fox Bianchi & Cain, P.A. has been known for:
Empathic attorney-client relationships
Rigorous, cutting-edge case preparation
Award-winning integrity and results
Direct access to our lawyers at all hours
Our firm has been recognized nationwide by publications and organizations such as U.S. News, Martindale-Hubbell, and Thomson Reuters. We are members of the Inner Circle of Advocates-an invitation-only group of the top 100 plaintiff's lawyers in the United States. With hundreds of millions in recoveries, we have the proven skill and credibility to fight for the safety of our clients and residents throughout Florida and across the nation.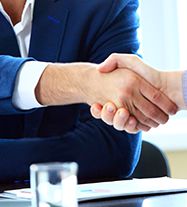 Schedule a free, confidential consultation with our Miami premises liability attorneys. Call (305) 770-6335 or schedule a meeting with us online. We are happy to answer your questions at no cost to you.
Hundreds of Millions Obtained for Clients Since 1984
Ultimately, slip and fall cases are about more than simply tripping. Cases like these hold owners accountable for poor training, improper maintenance, negligence, and reckless endangerment of guests and visitors. Our injury firm represents cases where any safety issue led to serious injuries.
We've held owners accountable for a number of dangerous conditions, including:
The presence of toxic substances
Unsafe flooring or stairs
Unsafe food storage
Inadequate safety procedures
Poor cleanliness procedures or training
For example, in a notable case, our firm represented the family of a young girl killed at Busch Gardens in Tampa. She had a previously-unknown congenital heart condition when riding a roller coaster caused her to lose consciousness. Her condition only became fatal because park employees did not respond to her illness quickly or adequately. Her case resulted in better training for all current and future Busch Garden employees, as well as just compensation for her parents' loss.
Turn to a Firm with a Century of Combined Experience
Stewart Tilghman Fox Bianchi & Cain, P.A. is ready to represent your slip and fall case. With 100+ years of combined experience, hundreds of millions secured in verdicts and settlements, and hundreds of successful cases in our record, our Florida slip and fall lawyers are more than prepared to resolve your case as quickly and favorably as possible. In many cases, our results help prevent injuries like yours from happening again through better safety practices.
Call (305) 770-6335 or contact us online to schedule your free consultation.