Meet Our South Florida Law Firm
Miami Injury Attorneys Serving Clients Nationwide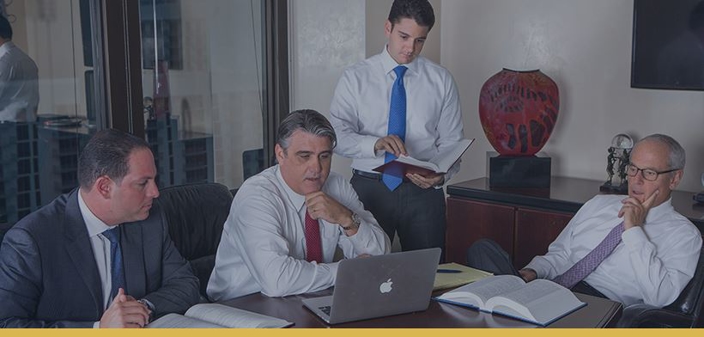 As a firm, we do not get you in the door with one lawyer and then pass you off to others who you rarely see. Every lawyer is fully engaged in what we are doing at the moment. Each client's case is handled by at least two lawyers and one or more paralegals. In some cases, all of our lawyers work together.
The lawyers in our firm have collectively tried hundreds of jury trials and many non-jury trials throughout the state of Florida and several other states as well. In light of our success as a firm, we have been eligible for numerous awards and memberships. We have the experience to assist you.
Learn more about our seasoned trial attorneys below!