Miami Appeals AttorneysAppellate Lawyers Serving Florida & Beyond
As established appellate attorneys in Miami, our team has extensive experience navigating every step of the appeals process. An appeal can be filed by our legal team when you feel the decision of the previous court was unfair or unconstitutional. We are able to help you file an appeal at the civil, state , or federal level in Florida or beyond. We have helped clients across the country and even all around the globe, from France to Peru to England to Indonesia.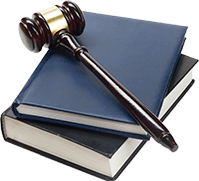 To learn how we can help you file an appeal, contact our appellate attorneys in Miami at (305) 770-6335.
Meticulous Preparation & Focused Representation for Appeals
We have proudly represented countless clients across the state, country, and globe in a variety of legal matters. In every case, we utilize thorough preparation to ensure we have the strongest case possible. This is especially important in an appeal.
The following must be taken care in your case:
Determining whether you are able to appeal
Gathering the documents and record of papers from the trial court
Filing the notice of appeal with the court
Writing briefs and memorandums
Oral arguments
When you retain the counsel of our Miami appeals lawyers, you get a team of legal professionals that attentively collects all the record and documents filed with the previous court. We then thoroughly examine this evidence to craft the strongest appeal possible. You receive personal attention from us so you can understand what is happening with your appeal.
Seasoned & Accomplished Legal Professionals
Whether you are filing an appeal at the federal level or the state level, it's easy to become stressed or overwhelmed. There could be potentially more scrutiny over the details of your case, meaning that any briefs or memorandums must be carefully prepare. That is what our Florida appellate lawyers are here for. We proudly handle cases around the country.
Need to file an appeal? Do not hesitate to call us at (305) 770-6335!